Personal Therapy and Supervision
About Jim Carpenter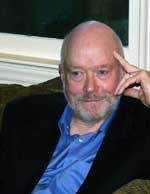 As a clinical psychologist and psychotherapist, I have been in practice for over 30 years. After graduating from Duke University, I received an MA and PhD in clinical psychology from Ohio State University, with internship training at the Langley Porter Institute in San Francisco. I taught for several years in the Psychology Department of the University of North Carolina at Chapel Hill, and served as Adjunct Professor in the Department of Psychiatry at UNC. My experience as a psychologist has been broad and rich, and has included work in several mental health centers (as a supervisor of therapists), and a private practice in the Research Triangle Area of North Carolina with offices in Chapel Hill, Raleigh, and Hillsborough.
In addition to my clinical psychological interests, I also enjoy carrying out research in questions of human consciousness and constructing theory in that area; and I enjoy writing essays, fiction and poetry.
The links to the left offer more information in several different areas.
Book Announcement: I have a book out. The topic is not psychotherapy, (except for one chapter) but it is relevant to anyone who is curious about how the mind works and what its greater capacities are. It is called First Sight: ESP and Parapsychology in Everyday Life. The book is available on Amazon.

For those who are interested, I will also be posting information relevant to the book to this website.